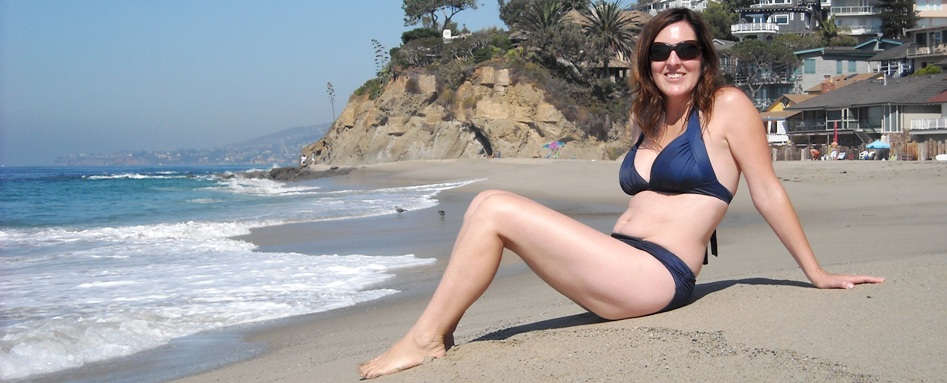 4th ANNIVERSARY IN LAGUNA BEACH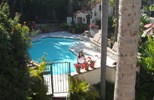 In October 2010 we celebrated our fourth wedding anniversary in Laguna Beach. We stayed at the beautiful Casa Laguna B&B (www.casalaguna.com) on Coast Highway which had nice rooms, a very soft bed, an amazing breakfast, and very relaxing atmosphere for a romantic get-away. On Friday night we had dinner at Joe's Crab Shack on our way up to Laguna Beach. Saturday morning we woke late, had breakfast (Portobello Benedict & Garden Omelette) then walked down to the secluded Victoria Beach below the B&B. The coastline was beautiful with a deserted beach, crashing clear waves, rocky areas for exploring, and even a stone lighthouse built in the 1920's. We headed a couple miles north and had a great lunch (sea bass ceviche & nachos) at Las Brisas with cold margaritas. We headed north into downtown Laguna Beach for a few hours of shopping in the curio shops but the best one was a huge old-time candy store loaded with every imaginable candy! Jawbreakers, pez, sour balls, wax bottles, pop rocks, wax vampire teeth, & candy dots! Kathe discovered a clothing shop and bought a new hot black outfit for dinner. After a nice nap we dressed and headed off to a romantic italian dinner at Ti Amo just down Coast Highway. Lobster & Filet Mignon was the special which was a meal we couldn't pass up.





On Sunday morning we had another great breakfast (sweet potatoe waffles & abelskivers) and drove 10 miles north into Newport Beach. We parked on the street and took the short ferry ride over to Balboa Island where we walked the curio shops, ate yummy corn dogs & cold fresh lemonade, and stopped by the famous 1945 Frozen Bananas place for the best chocolate-dipped bananas rolled in nuts & chocolate sprinkles. Mmmmmm! We had a really nice relaxing weekend and all of our soccer teams won (7-1, 5-1, & 3-1) which made it exceptionally good.