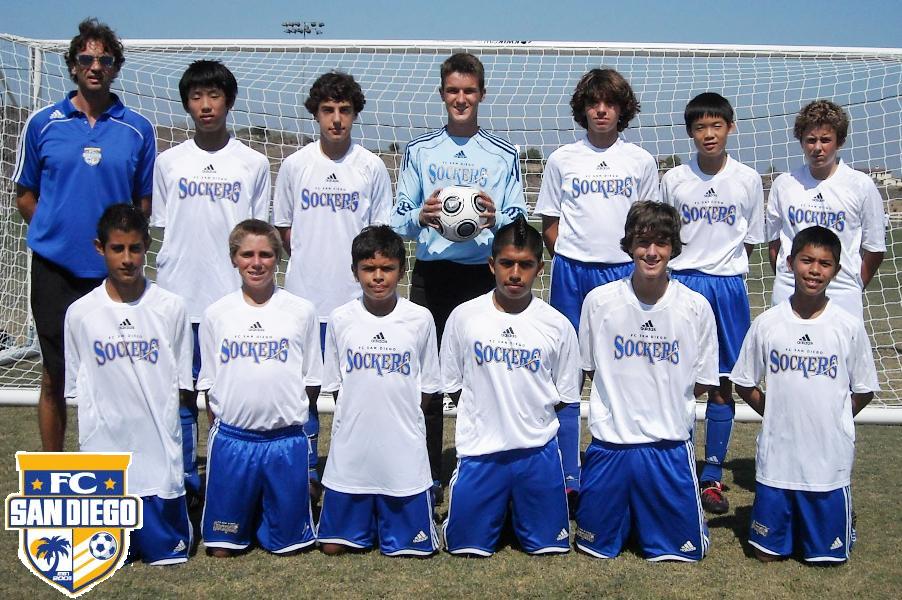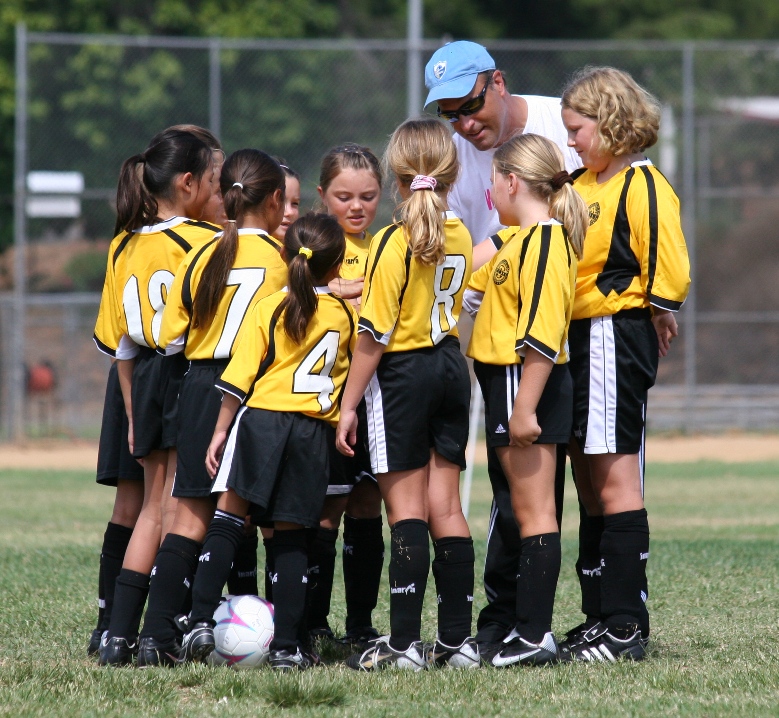 ALLISON'S 2010 VAQUEROS SPRING SEASON
Allison was selected for Coach Karyna's Poway Vaqueros U-11 team. Tournaments in Summer & regular games in Fall.
DILLON'S RBHS 2009-10 FALL SEASON
Dillon's was selected to the Freshman team at Rancho Bernardo HS and was starting Sweeper & Stopper.
2009 FALL SEASON
We had three teams this season: Dillon (FC San Diego competitive) & Allison and Jeffrey (Poway Recreational). Dillon played center midfield and had a good coach. Lee coached both Allison's Wild Things & Jeffrey's Carnivores teams.
2008 FALL SEASON
We had three teams this season: Dillon (Scripps Ranch) & Allison and Jeffrey (Poway). Dillon played striker and was their leading goal-scorer with a Recreational team, a good coach, and took 2nd Place. He also played with the All-Star team. Allison was on an undefeated team, played defense and tried-out for All-Stars. Jeffrey's team lost only one game and he gained confidence on the field.
2007 FC SAN DIEGO COMPETITIVE
Dillon joined the FC San Diego AA-competitive team in 2007. He played midfield and the talent was equal to his skill-level.
2006 ALL-STARS
Dillon was selected for the 2006 All-Star team for LaCosta AYSO BU12 and Lee volunteered to coach with Jerry Straw. They played 14 games in Dec-Jan 2007 and won the majority of them. They were Tournament Champions at the New Years Kick-Off in Escondido and made it to the Semi-Finals at the AYSO Area Tournament in San Marcos. This was a very talented group of soccer players.
2006 DOUBLE TROUBLE
Allison began her first year in AYSO soccer in 2006 with Double Trouble, coached by Lee and assisted by Dillon. She gained confidence with the ball, learned how to tackle the ball away, and made lots of friends.
2006 RAGE
Lee coached Dillon's AYSO BU12 soccer team Rage in the Fall of 2006 with Jim Brannigan. This team did very well and was a lot of fun, making it into the Play-Offs with a record of 5-1-2. Dillon played center striker and was our top goal-scorer.
2005 VENOM
Lee coached Dillon's AYSO BU12 soccer team Venom in the Fall of 2005 with Tom Heitt. This team was undefeated in the regular season and went on to the semi-finals of the Regional Play-Offs. Their record was 15-2-2. Dillon was one of the youngest on the team yet was the starting Center Defender and played outstanding all season, responsible for 6 shut-outs. It was a fantastic season, definitely the best soccer team we've both ever been involved with.
2004 STINGERS
Lee coached Dillon's AYSO BU10 soccer team Stingers in the Fall of 2004 with Tim Klooster. It was such a great group of players & parents! We made it into the Play-Offs then to the Finals and lost 2-1 in an excellent game! Final record for the season was 6-6-4.
1999-2003
Dillon's first year in Carlsbad AYSO was with the BU10 Riptide in 2003, with Lee assisting the coach.
Dillon's first soccer years were with AYSO in Mira Mesa from 1999-2002. He began at 4 years old with the Blue Angels (with Nikki & Connor), Titans (with David Hendershot & Amy), and Team USA.