OUR BEACH WEDDING:
On October 21st 2006 we were married on the beach in Cardiff by the Sea with 65 barefoot family & friends in attendance.
In late-November we spent our honeymoon in Cabo San Lucas, Mexico.
The weather was perfect (75 & sunny), it was a low tide by noon, and our wedding turned out exactly as we'd dreamed. We'd fallen in love with the idea of a beach wedding, in the sand on a local beach with our kids as the focus of the ceremony. By noon everyone had arrived and were standing beside the white-orchid aisle. The Sand Ceremony was a way for all of our kids to participate in our new family by each one pouring a differently colored sand into the family vase. The Tiki Ceremony was a traditional Hawaiian way of joining two flames into one. We wrote our own vows from the heart too. Our reception was at The Beach House restaurant next to the ceremony.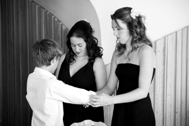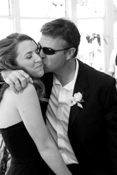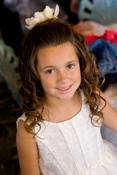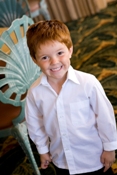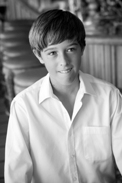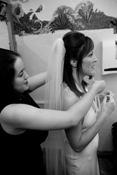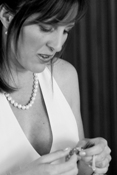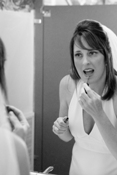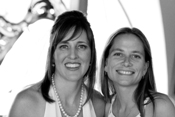 The pre-wedding preparations were fun upstairs at The Beach House with the girls & boys getting dressed & family checking-in to see that everything was going as-planned. Lee & Barney were down on the beach preparing the arch, rocks, flowers, & audio equipment.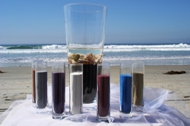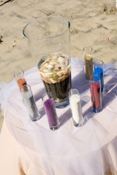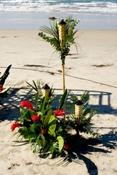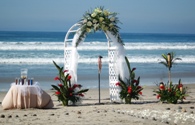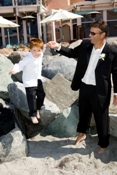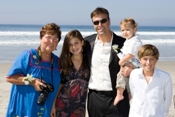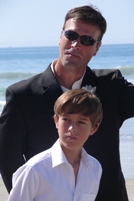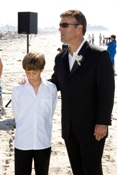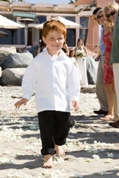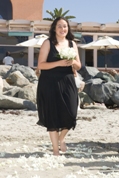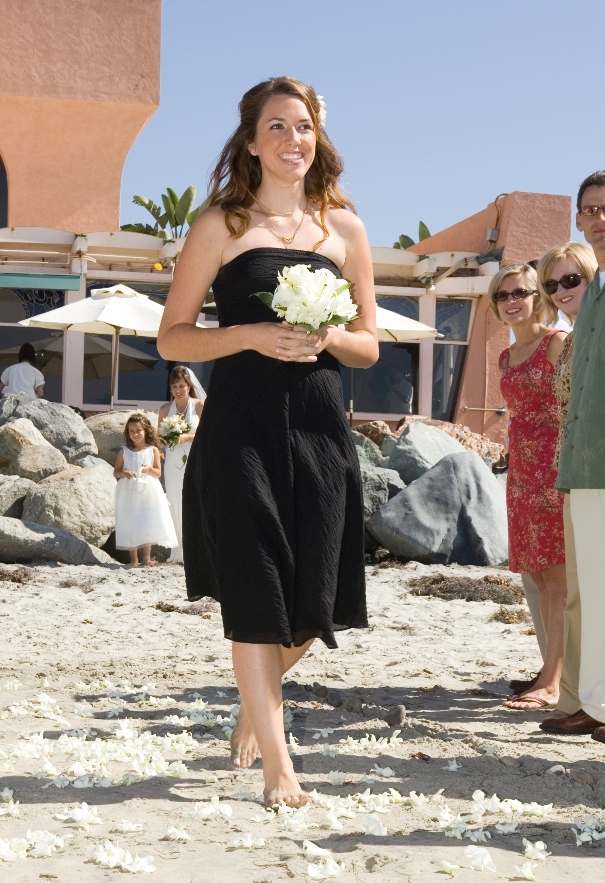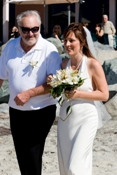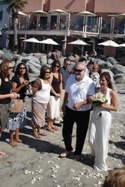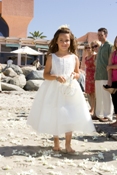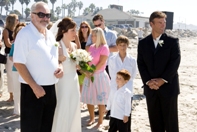 The wedding march began at noon with all of the kids walking down the aisle decorated with fresh white orchids & beach stones. Allison wore a gorgeous ivory dress & tossed flowers from her flowergirl basket too. Rachel & Nicole looked fantastic in their beautiful black bridesmaid dresses. Dillon & Jeffrey wore matching black pants with rolled-up cuffs & white long-sleeve dress shirts. We are very lucky to have such beautiful children! Then Kathe's dad Helmuth walked Kathe down the aisle to finish the procession.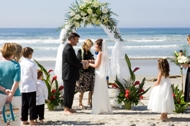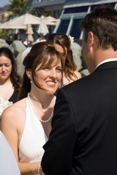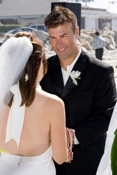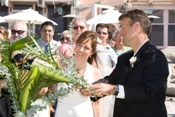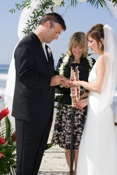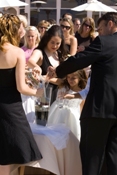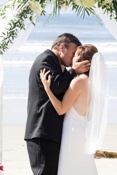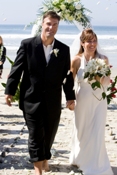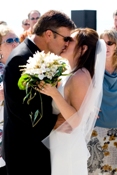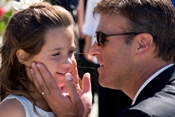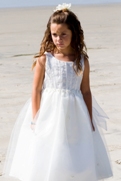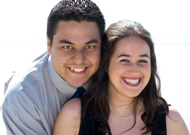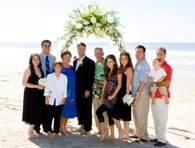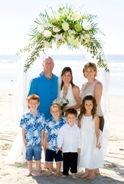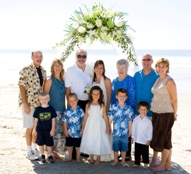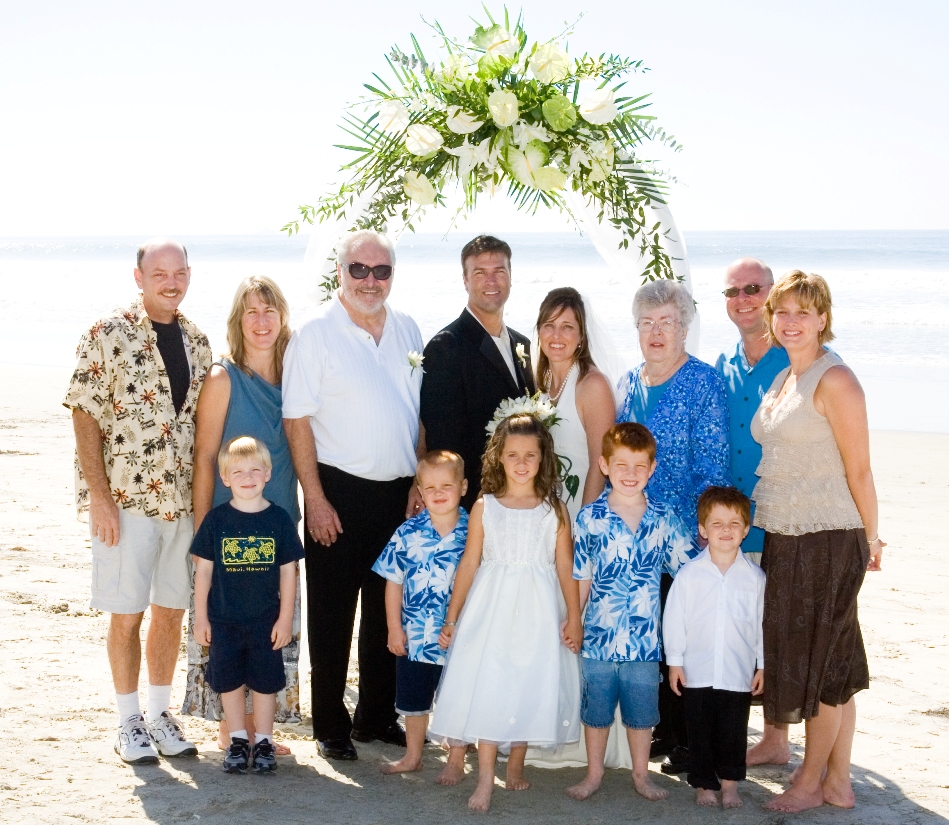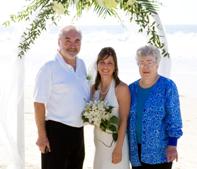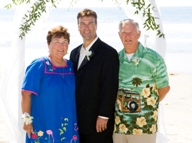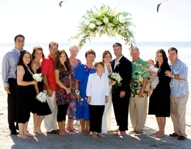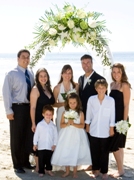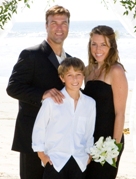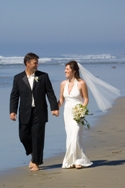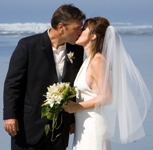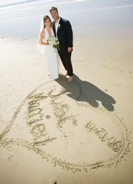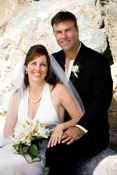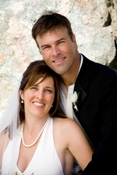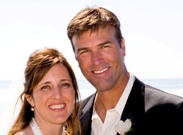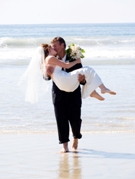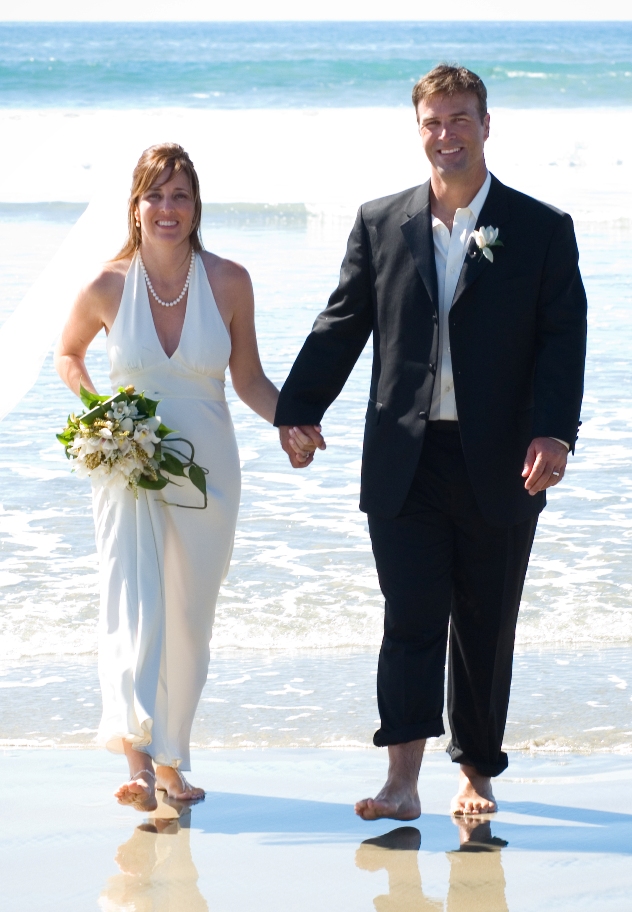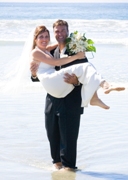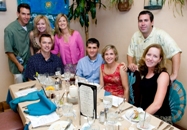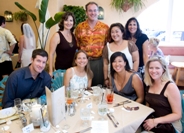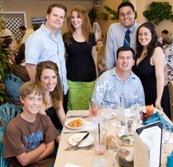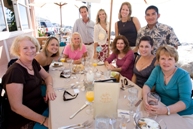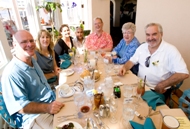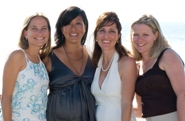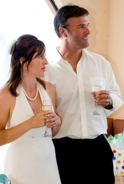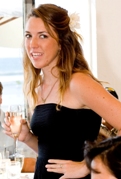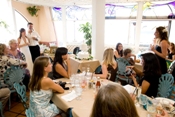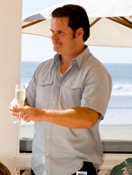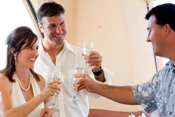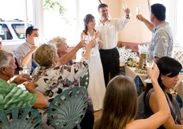 There were several toasts by friends & family including: Nicole Hedges (Lee's daughter), Don Hedges (Lee's dad), Helmuth (Kathe's dad), Scott Perry (Lee's best friend), & Barney Hedges (Lee's brother).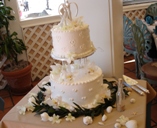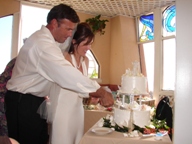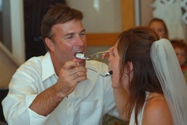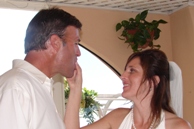 The wedding cake was lemon (top) & chocolate macadamia nut (bottom) since we couldn't decide. It was decorated with white hearts & shell trim with white orchids & sea shells. A traditional Hawaiian maile-leaf lei circled the base in keeping with our beach theme. The cake was frozen when we cut into it, but tasty nonetheless.
Professional photographs were taken by Chris Moon Photography